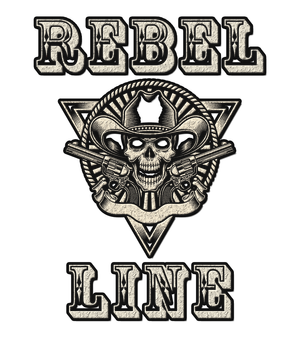 Bio
Meet Rebel Line, the unstoppable musical force that began its journey in May 2017 and has been setting stages ablaze ever since. Blending the timeless sounds of country and rock from the '70s to the present, this electrifying quartet knows how to ignite a dance floor and keep the energy soaring all night long. With a collective history in some of Michigan's most prominent bands, they've graced stages of all sizes across the Midwest.
Allow us to introduce the members of Rebel Line:
Travis Paten: The powerhouse lead vocalist who commands the stage with his captivating voice.
Barry Clevenger: The masterful lead guitarist and vocalist, adding a distinct flair to every performance.
John "Boxcar" Howard: The groove-infusing bass guitarist and vocalist who keeps the rhythm tight.
Travis Edgerton: The skilled percussionist and drummer, laying down the beats that keep the crowd moving.
Since their establishment in 2017, Rebel Line has been eager to bring their high-energy performances to towns near and far. They thrive on keeping audiences singing and dancing throughout the night. Having graced numerous venues across Michigan, they eagerly anticipate performing in many more as they continue to evolve.
In 2018, Rebel Line celebrated a triumphant year as lead singer Travis Paten clinched the Review Magazine's esteemed title of Best Country Male Vocalist of the Year. The band also received recognition, with Barry Clevenger's nomination for Best Country Musician and a nomination for Best Country Band for Rebel Line. But this was only the beginning.
Not slowing their momentum, Rebel Line received further acclaim in 2019 when they earned the title of Best Country Band at the Review Magazine Awards. The following year, they proved their prowess yet again by taking home the same award in the 2020 Review Magazine Awards.
With passion and dedication, Rebel Line is gearing up to release their highly anticipated first EP by the end of summer 2019. The future looks bright for this exceptional band, and they express their gratitude to their supportive fans who have become an integral part of their exhilarating journey.
Stay tuned for more electrifying performances and musical magic from Rebel Line – a band that promises to leave you wanting more.